Oberammergau Passion Play 2020 is Not Too Far Away
The quaint European village of Oberammergau is world famous for the spectacular Passion Play performed by its residents just once every decade. Keeping a pledge made nearly 400 years ago, this reenactment of the crucifixion of Christ preserves the health and well-being of its residents to this day.
Globus will once again lead the way in bringing the legendary Oberammergau Passion Play experience to travelers. For this 2020 event, we will offer a variety of special Germany vacations that include the Passion Play experience.
So, whether it's an extended family looking for a once-in-a lifetime experience or a church group looking to connect and reflect on their faith, Oberammergau offers an experience that will send you and your group back enchanted and excited. Register today to receive updates on this event and Oberammergau vacation availability.
Sample Oberammergau, Germany Vacations in 2020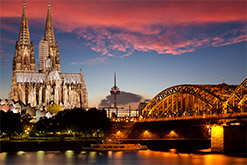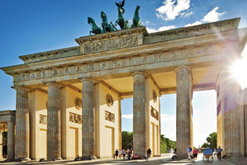 Register for an Oberammergau 2020 Vacation Today!
Ensure you're "in the know" with updates, breaking news and availability for Oberammergau 2020! By registering and joining our "In the Know" list, you will be the first contacted about vacation options, departure dates and seating options. We will also send you information periodically about our vacations. For more information or reservations, feel free to call 844.877.7172.

Countdown to Oberammergau 2020: